1-866-OGOODIES

330-463-5619



These Are A Few of Their

Favorite Things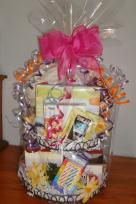 SO MUCH FUN to GIVE - EVEN MORE FUN to GET!!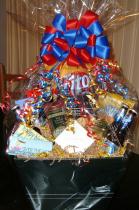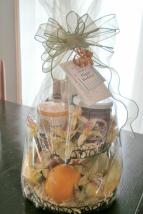 What's great about these gifts - they're just about as personal as you can get!  A gift that truly says, "I'm thinking about you!" by sending the recipient a few of their favorite things!! Whatever they may be, you will certainly know best what will delight this special someone in life.  Most often we do this gift for a birthday, sometimes just a 'thinking of you' gift for someone who is going through a particularly rough patch.  Take a look at the photos below, and think about how someone special in your life might really enjoy a few of their favorite things!

Please keep in mind, because these are such personalized gifts, it can take us a little extra time to get it 'just right' and to add the 'favorite' touches that make the gift so special and personal.  Please allow us as much time as you possibly can to complete these orders. 

Left:  A special birthday 'favorite things' for a lady - young at heart! - who likes tea, chocolates, and a party!  We've included gourmet tea bags, assorted gourmet chocolates, birthday candles, a birthday hat, and party blowers!  A delight!

Center:  For a gentleman celebrating a milestone birthday, the sender brought some beers (one of his favorite things!) for us to include in the gift, and we added the 'junque' food - especially Fritos - and Werther's caramel hard candies, two more of his favorites.  We personalized two Hershey's chocolate bars with 'over the hill' birthday slogans.

Right:    The favorite things of this recipient included candles, chocolate, and orchids.  Unfortunately, this recipient was on a restricted diet, and allowed very little chocolate - so we put a delicious chocolate fruit fondue in the gift, with fresh fruit, so she could enjoy a little of the sweet tooth but stay on the healthy side!  This lady loved orchids, but she couldn't care for a live orchid herself, so we trimmed the whole gift in tiny green artificial cymbidium orchids.